Service & Maintenance
The service & maintenance department at 7Solutions is very much the core of our company. Our technicians inspect new equipment last before it gets to you. They see it when it returns for service and maintenance. They take your instrument apart, in order to make it as good as new. In that regard, they know the product better than anyone. Especially how various brands and types perform in different environments and applications.
They are trained in VCA/safety expertise, ATEX, and all possible manufacturer's service trainings, to just name a few. They have the resources too: fully equipped workshops, and almost every instrument part you could imagine. That's why we have the fastest turnaround times in the industry. Ready while you wait, service at your doorstep: overused phrases that we make true every day.
Did you know that we also service contaminated devices? Read more >>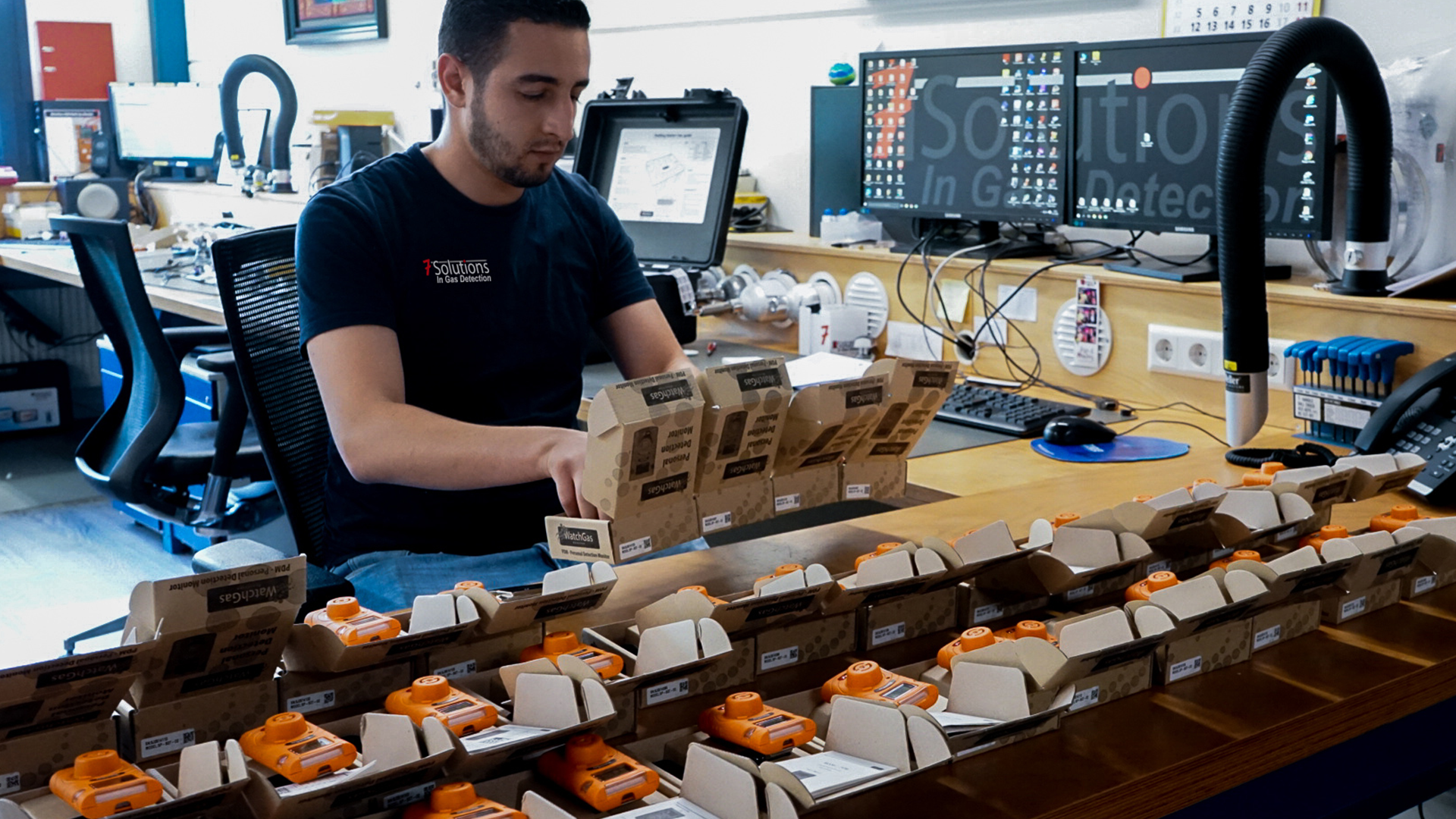 Calibration
Having a calibrated instrument means you can rely on it. It's the final check of the health of any detector. Calibration at 7Solutions is called SKS: Seven Solutions Calibration and Service. It's the certificate we attach to equipment that's as good as new. Every SKS we give out means a fully traceable (down to the batch number of gas cylinders) way of ensuring your instrument performs as it should.
We can also train your employees to perform your own calibrations. To be able to do that, we can supply you with a full range of calibration accessories, from the high-end multiple docking stations with fully automated testing and calibration, to the smallest hose and filter, and everything in between.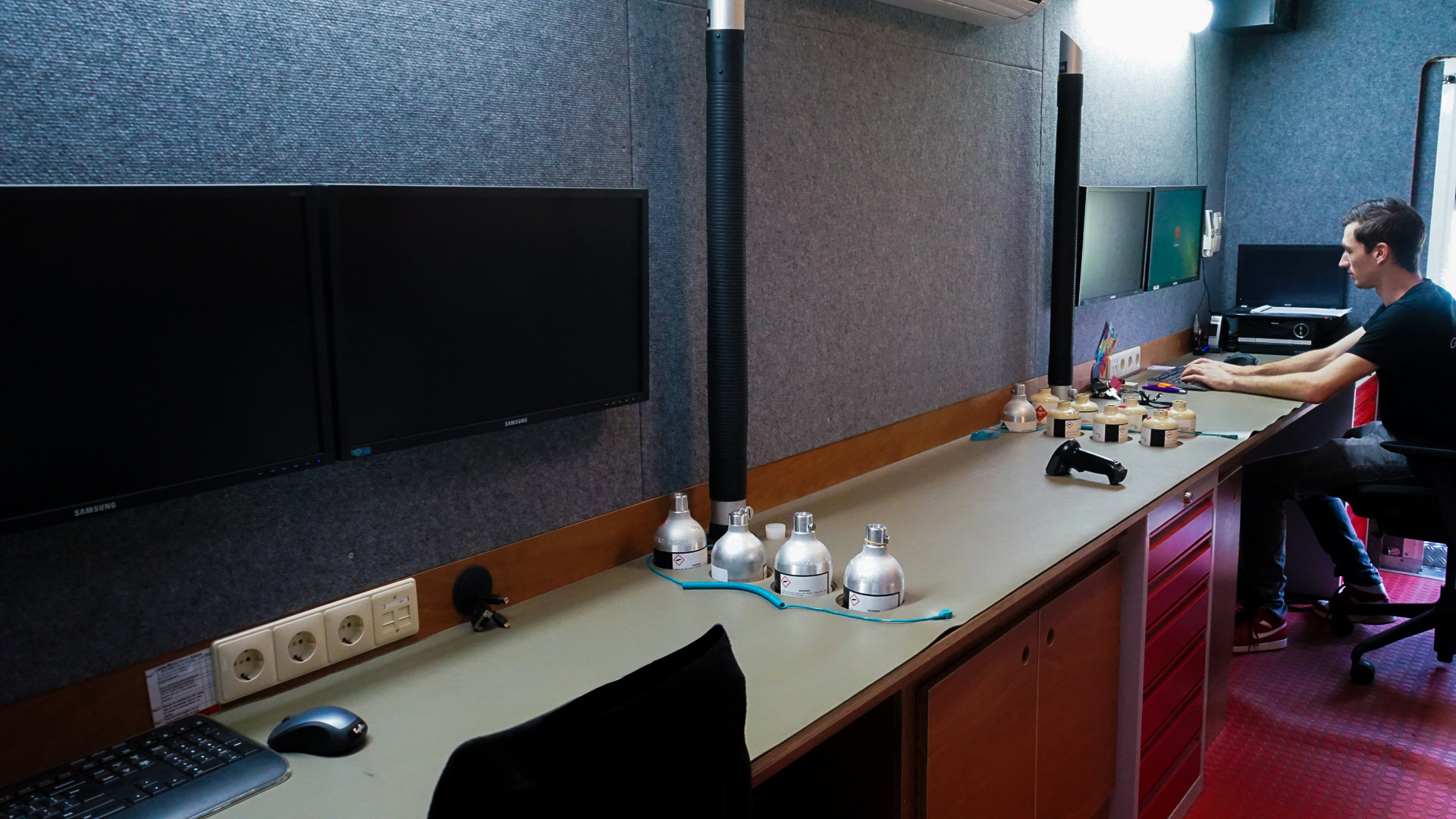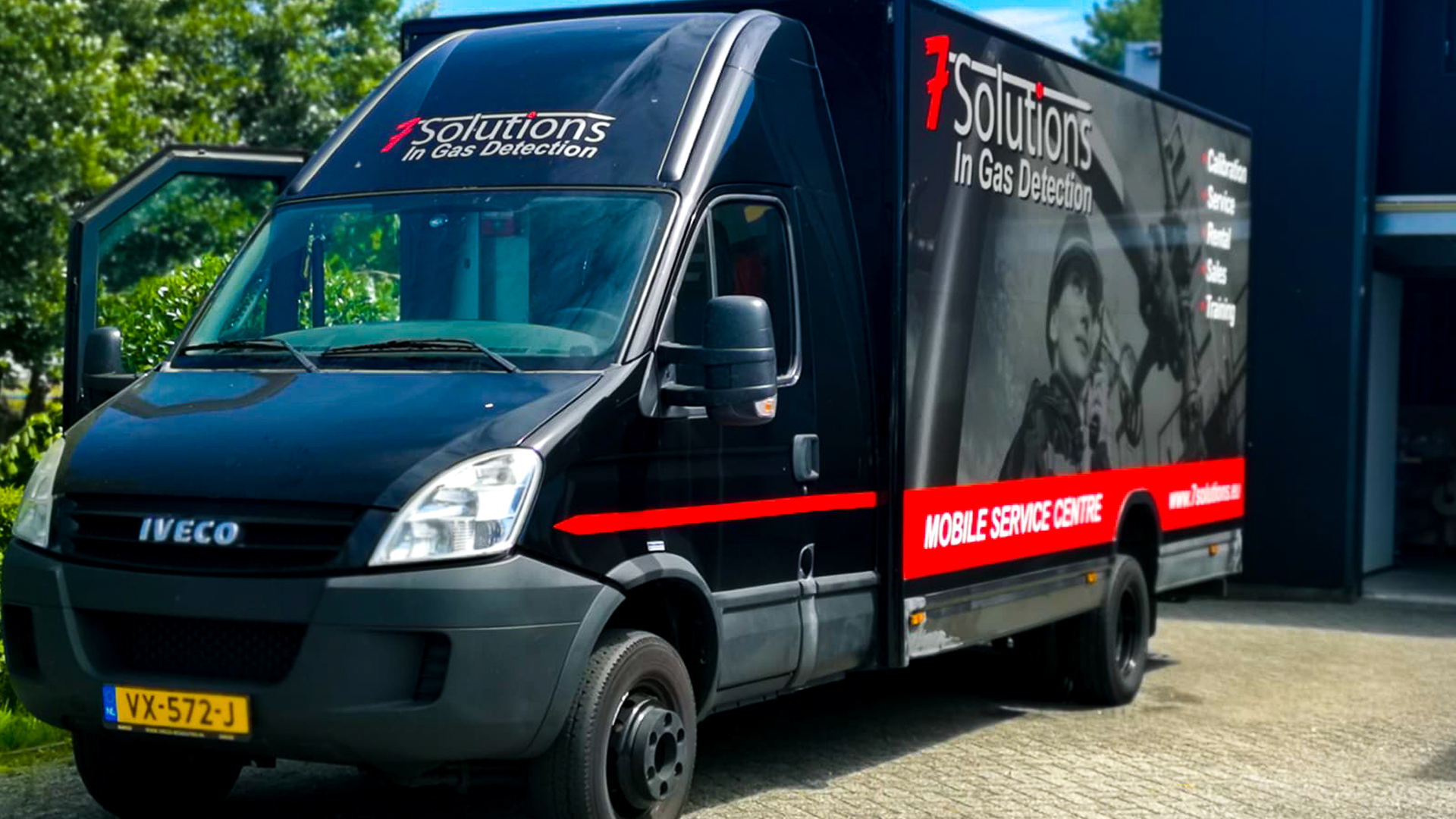 Fully Equipped Service Truck
Whether you have a big fleet of gas detectors or just a few, but crucial, instruments, it might be undesirable to send them to 7Solutions for service and calibration.
For those instances we have a fully equipped service truckj so we can service your instruments at your door step. Saving you the hassle of logistics, it could even mean that you need fewer instruments. Even in our service truck, we service every possible make and type of gas detectors.
Of course our service van also means we're perfectly capable of servicing your fixed gas detection equipment in record time. So ring us up or contact us in any way to watch us perform our magic!